Graduate Product Test Engineer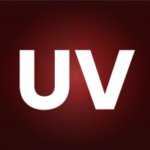 Website Silanna UV
Silanna is an innovative designer of cutting-edge semiconductor products.
Join a team of engineers, who use their strong analysis and logical thinking to discover the best solutions for semiconductor products. 

 

Grow your skills in optoelectronics device performance characterization and test automation 

 

Be involved in the new technology research and development support

 

Be supported in your career in the semiconductor industry by learning in a supportive team

 
 About Us 
Silanna is an innovative designer of cutting-edge semiconductor products.  As a part of our innovative journey, we create best-in-class UV technologies that are revolutionizing hygiene management and the fight against superbugs.  Harnessing the power of innovative new materials that can deliver higher power at lower cost, Silanna UV LEDs enable a new approach to safely and comprehensively disinfecting air, water, and surfaces across a wide variety of applications and industries. 
Our world class products have been developed by the best minds in this industry and they are passionate about what they do.  We invite you to join us to contribute to our continued success.  
The Team 
Silanna is experiencing a period of growth and is looking for a passionate,  outstanding graduate engineer, who is driven to collaboratively solve technically challenging problems in close-knit interdisciplinary engineering teams. 
As the final stage of the product quality gate, the Product Test Engineering team is responsible for device performance testing, analysis, characterization and optimization at the wafer level, package level and evaluation board level.  Our cutting-edge team also provide valuable support to the Optical R&D test development of the DOE. 
Our team of engineers, collaboratively use their strong analysis skill and logical thinking to discover the best solutions of the complicated problem. 
Your New Position 
When you join our team, as the Graduate Product Test Engineer you will be responsible for working under the guidance of senior engineers in the team  to manage the device optical/electrical testing of our product.  
The Graduate Product Test Engineer is a critical role focused on developing, optimizing and sustaining optical/electrical test process on different tools for UVLED product verification, qualification and characterization. This is a highly collaborative role that supports research, development, and industrialization of new compound semiconductor products.  
Successful candidates will be provided with an in-house developed four months training program focused on hands-on UVLED test knowledge.  
Key responsibilities of this technical role include:  
Daily operation of advanced test equipment/system to carry out the optical/electrical measurement according to test work instructions that you will be trained and maintaining all relevant documentation.

 
All levels' test data comprehensive analysis, drilling into data sets correlations/trends/statistics detail.  

 

Assisting senior engineers to support automation test software development/improvement and optical/electrical test instrument management.

 

Collaborating with team to troubleshoot test issues and support product continue improvement.

 

Creating/improving/maintaining UVLED product test SOP and technical documents/reports to meet technology specifications and quality requirements.

 
About You 
 

Degree qualified (or about to graduate) in Optical and/or Electronic Engineering, Physics, Science or similar field.

 

Hands-on experience operating optics, electrics, scientific, or similar test instruments/equipment to independently conduct the semiconductor product test DOE/project.

 

Experienced in LabVIEW or similar test automation language SW program developing/debugging/improving

 

Ability to analyze data using Python/JMP/EXCEL or similar to create scripts for data analysis automation and data report generation.

 

Proactive, analytical and logically minded, with a keen eye for detail.

 

Practical, mechanically inclined, self-motivated, and good team player; able to work effectively with others with good communication and interpersonal skills.

 
Come and make a difference with us