Senior Device Process Engineer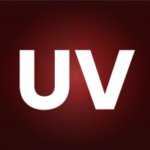 Your New Position 
We are looking for a like-minded experienced Device Process Engineer to work at our state-of-the-art research and development facility alongside some of the finest scientists in the world.   This key senior role will work closely to support and collaborate with the Chief Scientist during daily routines and to define, qualify and maintain compound semiconductor process equipment and related laboratory tools.  Furthermore, you will be responsible for setting up, developing and optimising new and existing compound semiconductor device fabrication processes and developing and sustaining proof-of-concept level device fabrication and integration process flow.
Being successful in this role will mean that you will support the development of UVC LED's and Power Devices through working in a close-knit team and be responsible for operating and optimizing the processing modules for:
Direct write photolithography: run existing processes and create and implement designs using a Heidelberg laser direct write tool.
Photoresist process: run existing equipment and optimize processes for photoresist coat, bake and development; and optimize bilayer photoresist processes suitable for metal lift-off.
Metal lift-off: run existing metal lift-off equipment
E-beam deposition: operate reliably a high power e-beam deposition process for Ti, Al, Ni and Mo
Plasma etch: operate existing etch processes and optimize processes for Cl2 and BCL2 etch
Thin film and patterned wafer characterization: experience in ellipsometry, reflectometry, XRD, AFM, CD measurements and other metrology techniques
About You 
To be successful in this role, you will be degree qualified in Electrical/Electronics Engineering, Physics or equivalent, coupled with at least eight years of experience working in a semiconductor production environment.   Experience working in a class 100 clean room with the above listed processes combined with a strong understanding of tool operation, periodic maintenance and a deep understanding of process development will be required. Ideally your experience will include technology transfer of developmental processes and equipment to volume manufacturing.
Your aptitude to solve complex problems will fit you well into this role.
Amongst your many personable attributes, you will be proactive, analytical, with a keen eye for detail and thrive on working with others to solve technically challenging problems.  You are self-motivated, and able to work effectively with others as well as independently with the assigned task; and be able to work well under pressure and to tight timelines.
Your New Team 
Our world-class UVC LEDs and Power Devices, developed by the best minds in this industry, will be used in applications such as disinfection, sensing and electric vehicle charging.
This growing multi-disciplinary team works closely with the other bright minds at Silanna to find solutions for uncommon problems from fundamental R&D through to manufacture.
Your New Company 
Silanna is an innovative designer of cutting-edge semiconductor products. As a part of our innovative journey, we are creating best-in-class UV technologies that are revolutionizing hygiene management and enabling the detection of harmful contaminants in water and air. Harnessing the power of innovative new materials that can deliver higher performance at lower cost, Silanna Power devices enable a new approach to address the modern world's high-value problems safely and comprehensively.
Our world-class products have been developed by the best minds in this industry and they are passionate about what they do. We are seeking like-minded individuals to become part of the growing team and contribute towards the success of the company.
Come and make a difference with us.
Your Application
As the successful applicant, you will have the opportunity to further your expertise in the semiconductor industry by working with highly experienced engineers and scientists.
Support for working visa arrangements will be provided to the best matched candidate.
For more details, please refer to the group's website www.SilannaUV.com or reach out via jobs-uv@silanna.com